About me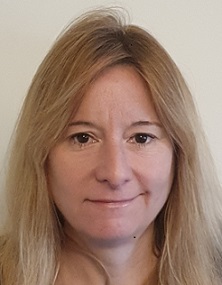 Hi, my name is Kerry Esgate-Green.
I am Lead Educator for Leicestershire instructing many teachers how to deliver science with 20 years' experience as a science teacher. I also have been fortunate to do primary outreach work and train/lecture trainee teachers.
In 2019, whilst still teaching full-time I opened Super Scientists with the aim to deliver quality and practical science as an after-school provision. I was overwhelmed by how it was received and decided to give up full-time teaching in 2020 and concentrate on my after-school clubs, science parties and science themed days.
I also wanted children to be able to do science more at home without having to pay lots of money for expensive kit. I am passionate about science being accessible to all so designed some affordable science kits. This is when Pound Practicals became a reality and they have proven to be extremely successful. I am continually adding new ideas and so please keep your eye out for them. I have found that they allow parents to work with their kids in a practical way, have fun and they can be done in short space of time - this is great for the busy parent or for the littler ones with a shorter attention span. By completing the go further activities the child will develop their interest in science and teach both children and parents alike. The answers on the back help you to understand the science behind the activities and is also useful for children to link their learning with school and the national curriculum. They are also great for giving children a wider understanding of science and real-world scientific principles in a fun and practical way.